Wi-Bike Comfort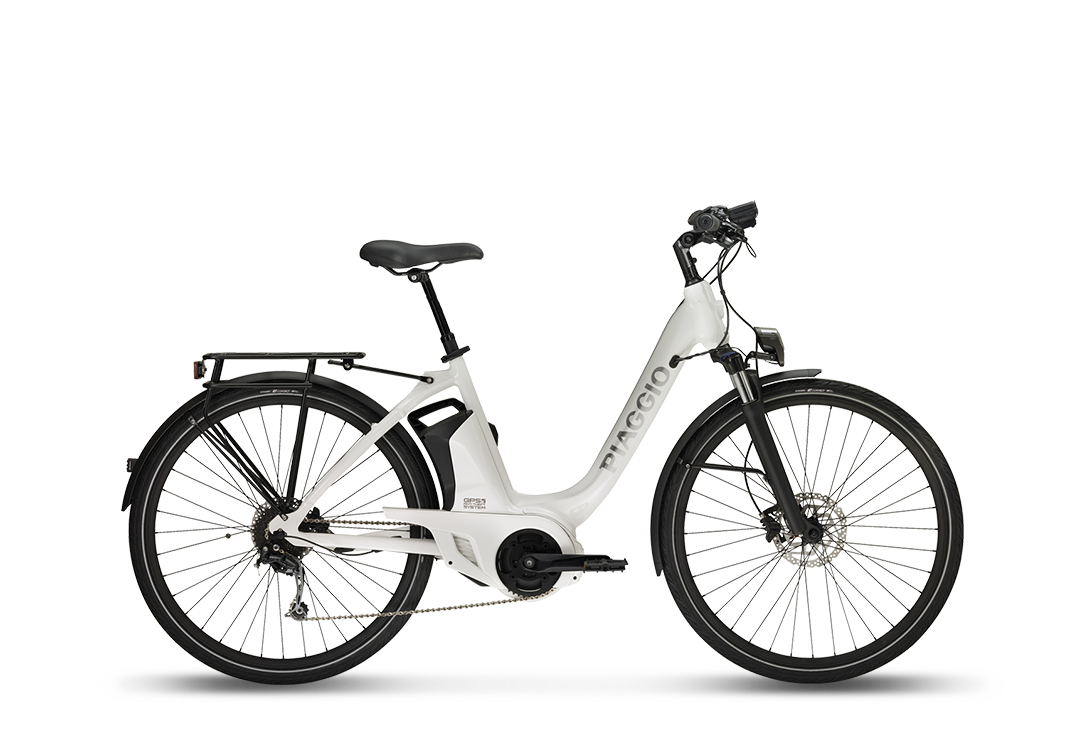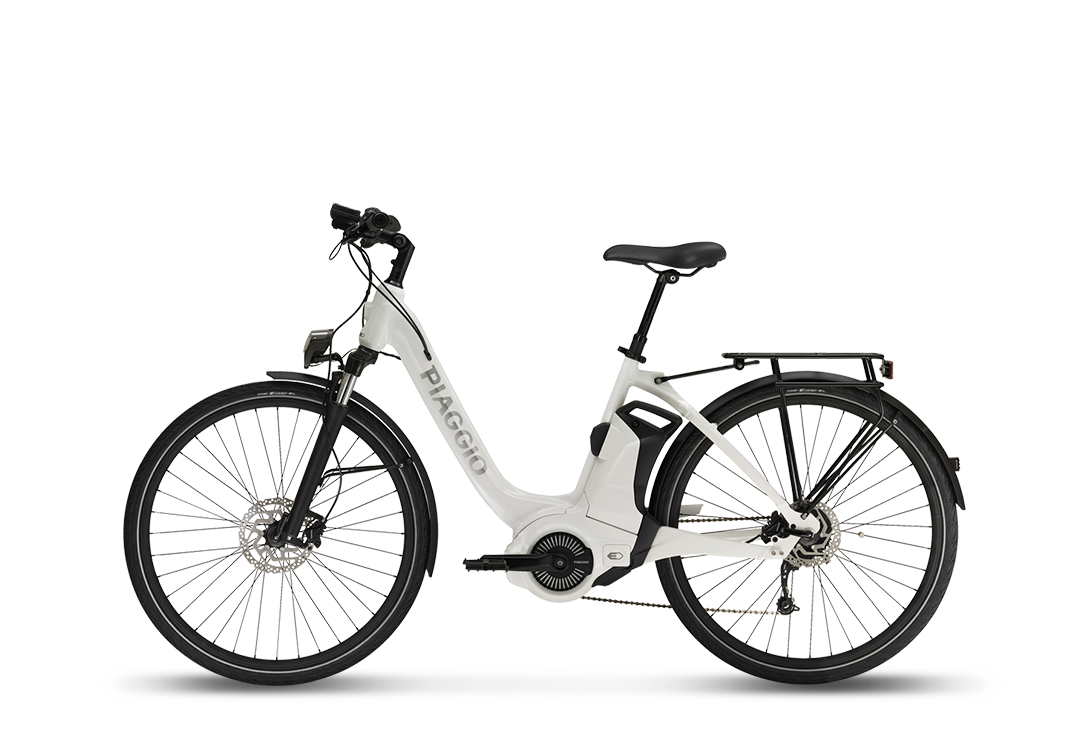 GLOSSY WHITE

GLOSSY BLACK
Maximum control
The Piaggio Wi-Bike Comfort is equipped with a "contactless" display which runs automatically, using NFC (Near Field Communication) technology. The display acts as an electronic key so if you remove it (if you've parked the bike, for example), it effectively locks the entire system, making the bike unusable. The electronics can also be activated by a button o the left hand panel of the handlebar.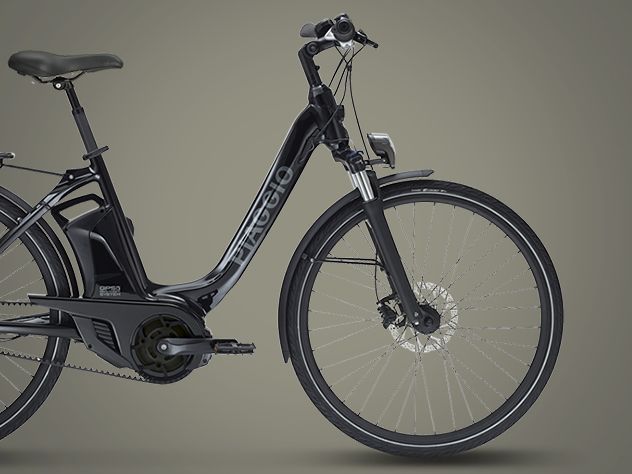 A unique system
The Wi-Bike Comfort boasts the highest security features with the instrument panel, battery and electric motor all connected by a unique code which is revealed to the customer at the time of purchase. The three units only work if they are inter-connected.
In addition, the battery contains a GPS/GSM function which works both as an anti-theft device and battery data transmission unit.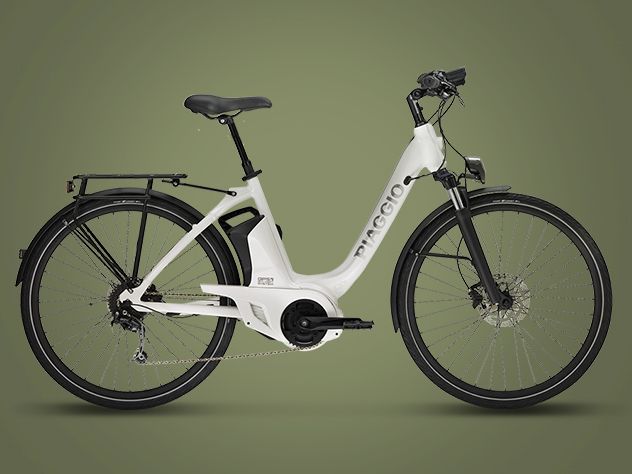 Advanced control
The Piaggio Wi-Bike Comfort is a global experience. PMP (Piaggio Multimedia Platform) is a Piaggio-developed app which makes your smartphone (via bluetooth) the command hub of the motor / transmission group. It also enables you to share your performance and trips via the most common social media networks.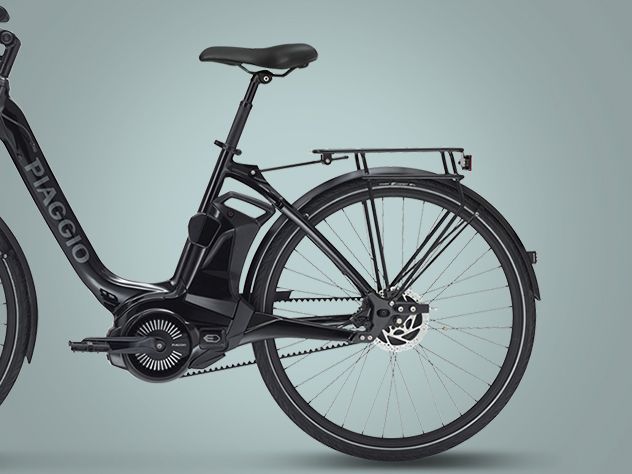 Personal wellbeing
The DEA (Dynamic Engine Assistance) technology fitted to the Wi-Bike Comfort allows you to programme the assistance level provided by the electronic motor depending on the power generated by the pedals. Thanks to the ability to vary the motor's output, this bike is ideal for personal training, and hosts a range of functions to aid this, all accessible via the PMP (Piaggio Multimedia Platform) app.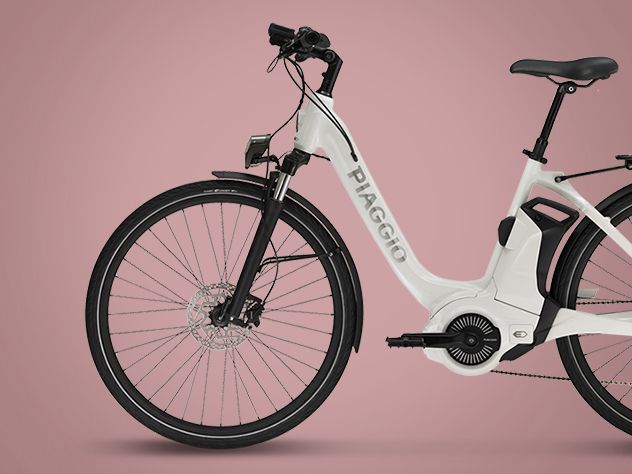 Top technology
The frame of the Piaggio Wi-Bike Comfort is in aluminium with a shock-absorbed fork. The brake system comprises two discs (180 and 160 mm) with hydraulic callipers.
Choose from three predefined power modes with Standard, City (providing a boost when you restart) and Hill (for trips on hilly terrain).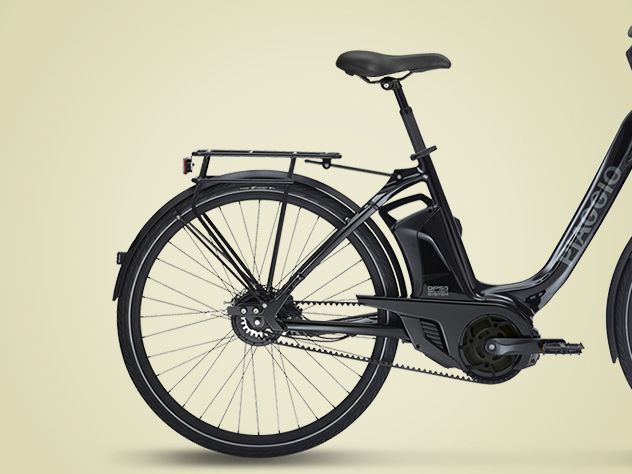 Maximum comfort
The Piaggio Wi-Bike Comfort is the entry level model to the Italian pedal-assisted category. It is extremely simple-to-use and accessible and comes in a version with no top crossbar, for easier mounting.
Standard equipment includes the shock-absorbed telescopic fork, cushioned saddle, adjustable handlebar and ergonomic handgrips. It is available in three different frame sizes adaptable to any body type..
The Piaggio Wi-Bike Comfort is powered by an electric motor positioned near the central mechanism. Although it is capable of 350W, it has been limited to 250W and 20mph (32kph) with PAS in order that if falls under e-bike legislation.
The 400-Wh lithium-ion battery is located under the seat tube and delivers excellent range, with an average of 60 – 120 km depending upon the power mode selected and the terrain conditions covered. It has a recharge time of just over 3 hours.
Technical specifications
Manufacturer

Piaggio & C. S.p.A.

Maximum speed

< 20 mph (32kph) with PAS

Assistance levels

Eco, Tour, Power and Walk

Sensors

Integrated: cadence, torque, and accelerometer; External speed sensor
Characteristics

418 Wh (36V - 11,6 Ah), Lithium-ion

Range

75 Miles (120 km) (using Eco mode on favourable terrain conditions)

GSM-GPS

Integrated GSM-GPS module
Instrument panel

Continental retro-lit LCD display

Instrument panel characteristics

Integrated Bluetooth Low Energy (BLE). USB port for smartphone charging. NFC wireless connection between device and display.

Frame

Hydroformed Aluminium AL-6061

Unisex's sizes

S, M, L --> 47, 50, 55 cm

Brakes

Shimano hydraulic disc brakes

Tyres

Continental puncture protection, 28" x 1,6"

Tail light

Integrated Supernova E3

Gear shifter and transmission

Shimano Deore 9-speed shifter with chain final drive

Ebike Classification

Class 1