Wi-Bike Comfort Plus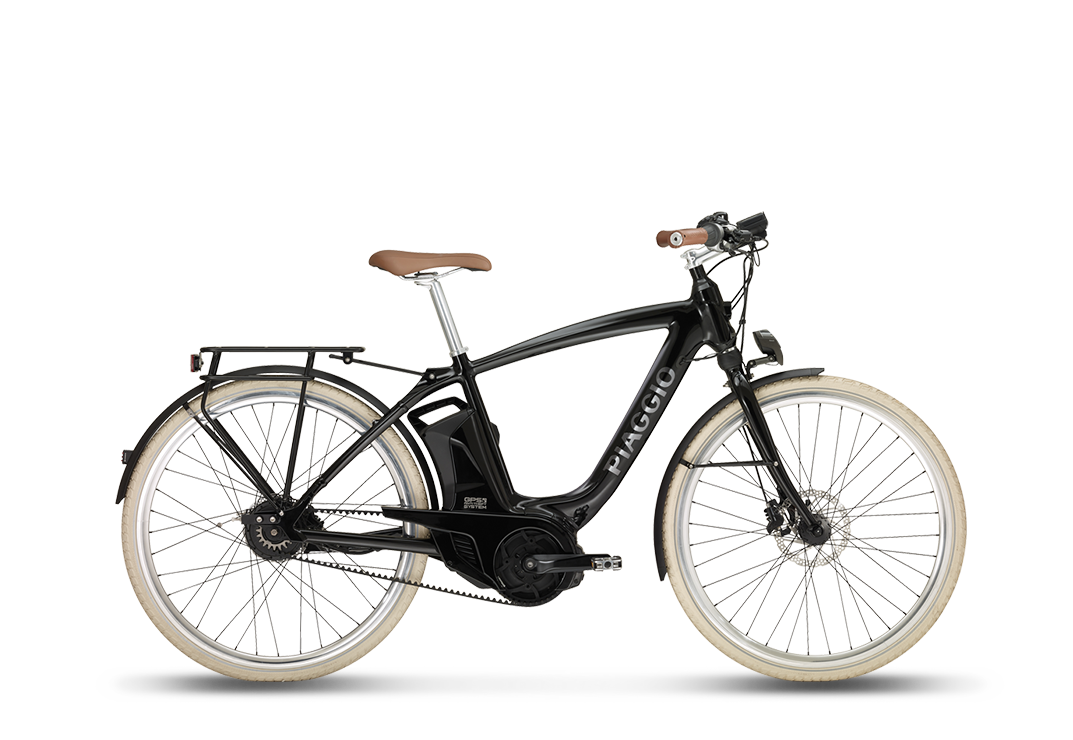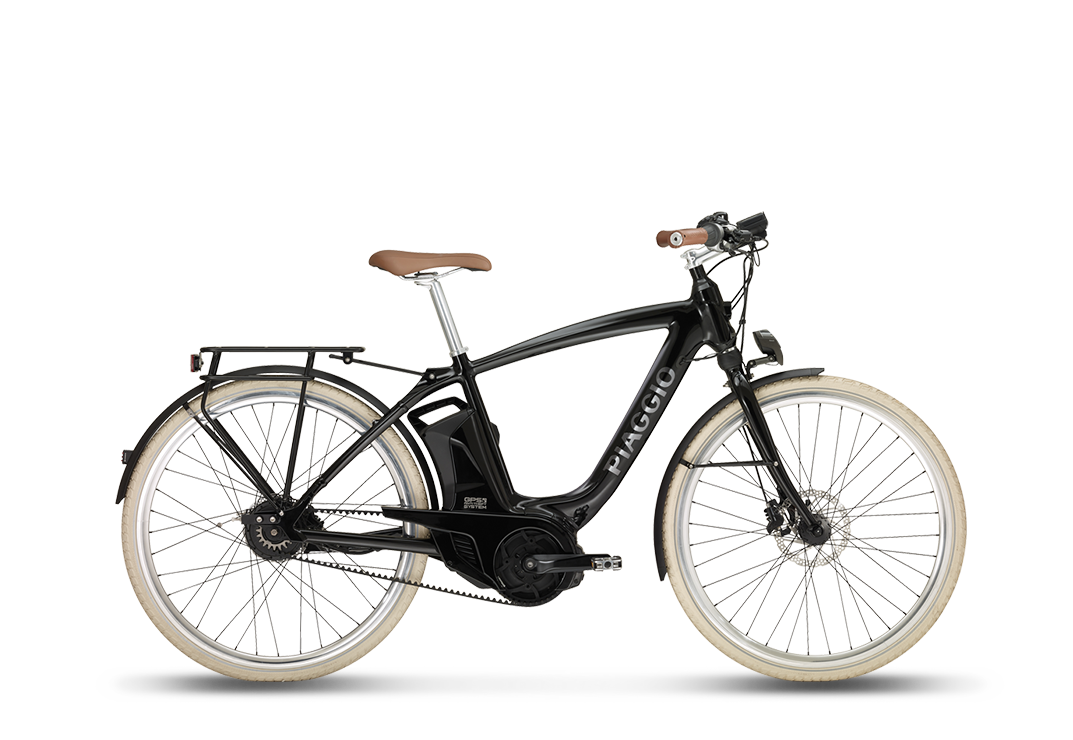 GLOSSY BLACK
Intelligent app
The Piaggio Wi-Bike Comfort Plus comes with aPMP (Piaggio Multimedia Platform) app which connects your smartphone via Bluetooth, transforming it into a function hub which includes navigator and engine/transmission unit control.
Thanks to its DEA (Dynamic Engine Assistance) system, you can choose from a range of assistance levels so that your bike becomes a virtual personal trainer.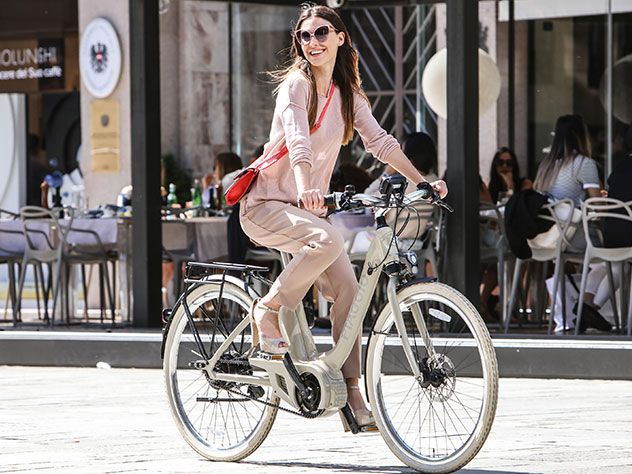 All the assistance you need
The PMP app gives you access to three predefined power modes: Standard for an output proportional to the power generated by pedal, City for a boost of energy each time you restart, and Hill for those rides full of uphill and downhill sections.
Each of these motor maps can be set to ten different assistance levels to enable efficient battery use.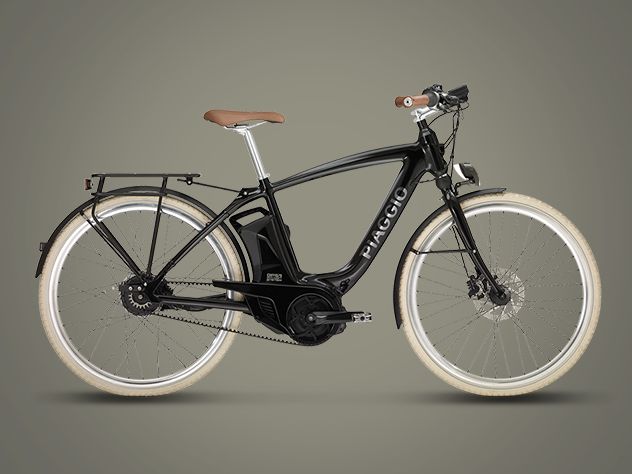 Outstanding security
As with all models in the Piaggio assisted-pedal category, the Wi-Bike Comfort Plus comes with advance security features. The LCD display panel, battery and motor controls are all interconnected by a unique code which is given to the customer at the time of purchase. The three units will only work if they are all linked with each other. The battery also contains a GPS/GSM function which works as an anti-theft device.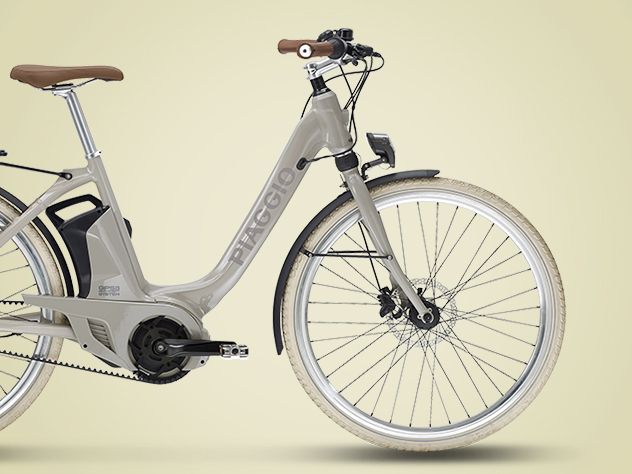 Refined aesthetics
The frame of the Wi-Bike Comfort Plus is made from aluminium, with the motor (neatly shaped and discreetly located behind the sprocket) handy to the central mechanism. The 180- and 160-mm discs combine with hydraulic callipers whilst the belt drive of the final transmission works together with a CVT similar to that of a traditional scooter.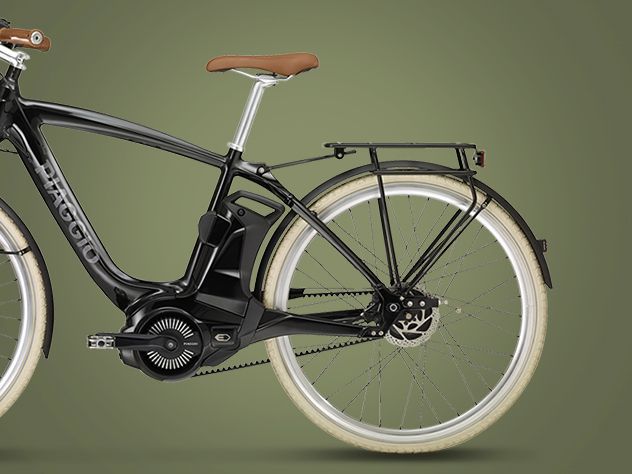 All the bells and whistles
The very best in design, technology and interactivity: these are just some of what makes the Piaggio Wi-Bike Comfort Plus a standout performer. The stylish details which set it apart from its standard twin include the saddle and ergonomic handgrips in genuine leather and the elegant chrome elements and cream-coloured tyres.
It offers a manual operator variator.
The Wi-Bike Comfort Plus comes in the men's version (frame with top crossbar) in two different sizes: M and L.
Like its counterpart it runs on a 350W motor, limited to 250w which delivers up to 25 km/hour speed and is fitted with a 400wh lithium-ion battery with an average range of 60-120 km depending on the running mode selected, which recharges in just over three hours.
The "contactless" display acts as electronic key and funs automatically, using NFC (Near Field Communication) technology.
Last but not least you can choose from three motor maps: Standard, City and Hill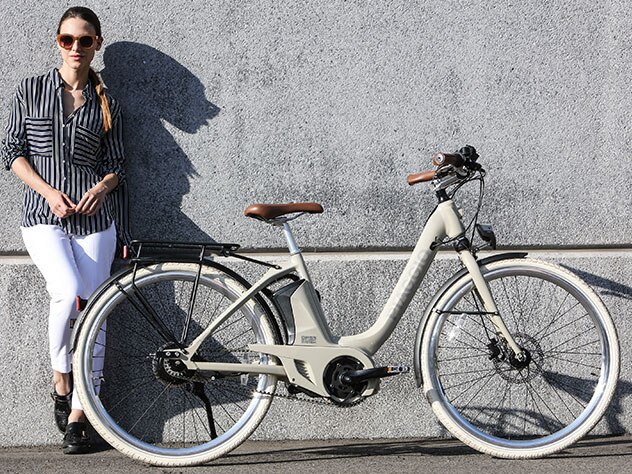 Technical specifications
Manufacturer

Piaggio & C. S.p.A.

Assistance levels

Eco, Tour, Power + Off and Walk

Sensors

Integrated: cadence, torque, and accelerometer; External speed sensor
Characteristics

418 Wh (36V - 11,6 Ah), Lithium-ion

Range

120 km (using Eco mode on favourable terrain conditions)

GSM-GPS

Integrated GSM-GPS module
Instrument panel

Continental retro-lit LCD display

Instrument panel characteristics

Integrated Bluetooth Low Energy (BLE). USB port for smartphone charging. NFC wireless connection between device and display.

Frame

Hydroformed Aluminium AL-6061

Men's sizes

M, L --> 50, 55 cm

Brakes

Shimano hydraulic disc brakes

Tyres

Continental puncture protection, 28" x 1,6"

Tail light

Integrated Supernova E3

Gear shifter and transmission

NuVinci continuously variable transmission with Continental belt final drive