Wi-Bike Active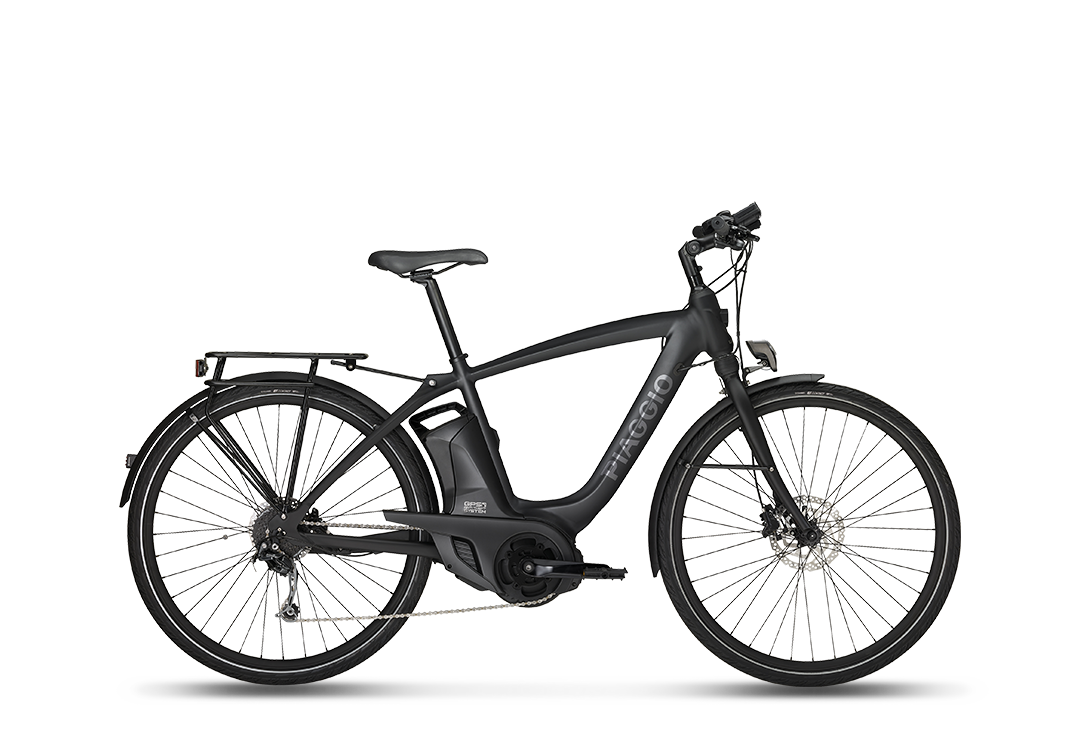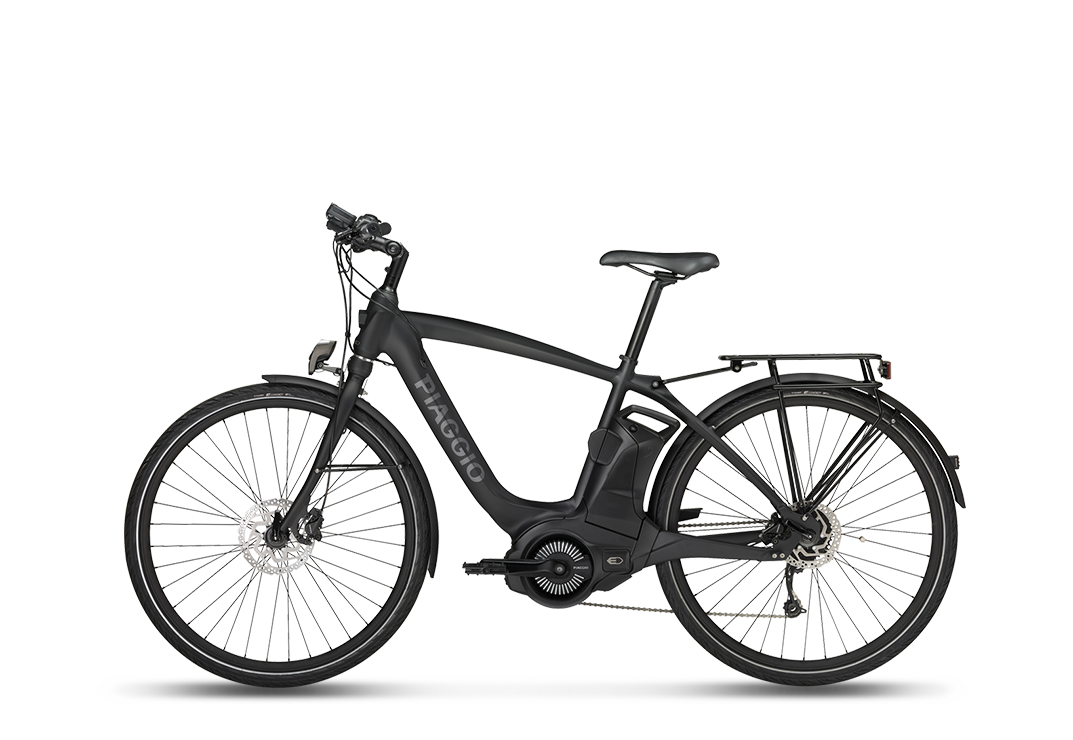 MATTE BLACK

GLOSS WHITE
Intelligent power
The electric motor of the Piaggio Wi-Bike Active is capable of up to 350 kW of power but has been limited to 250 kW in order to conform with the guidelines ruling electric bikes. It delivers speeds of up to 28mph (45kph) with PAS.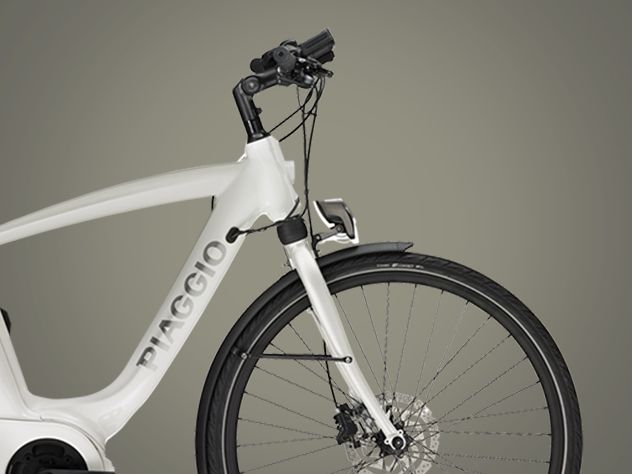 Record range
The 400-watt lithium-ion battery is discreetly lodged behind the seat tube and supplies an average range of 60 – 120 km (depending on the power mode selected) which is decidedly above the norm. Recharge time is just over three hours. The IP65-rated battery, which can be easily removed, guarantees utmost safety and is fully sealed.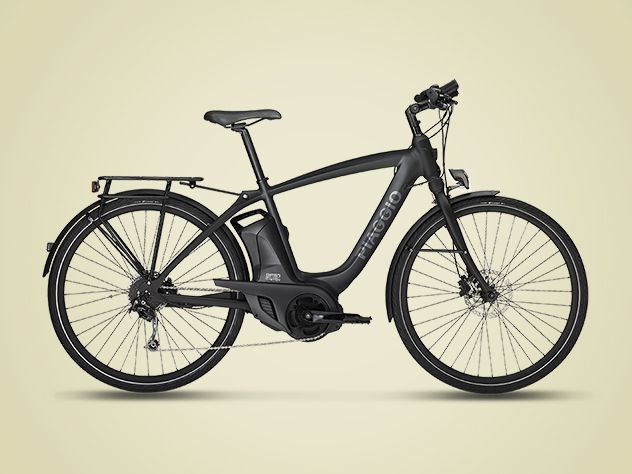 Everything under control
Thanks to the PMP (Piaggio Multimedia Platform) technology, you can connect your smartphone with the Piaggio W-Bike Active via Bluetooth. The app, developed specifically for Wi-Bike, contains a range of services such as navigator and Powertrain Control Module.
DEA (Dynamic Engine Assistance) technology allows you to manage the assistance level of your bike by varying percentages.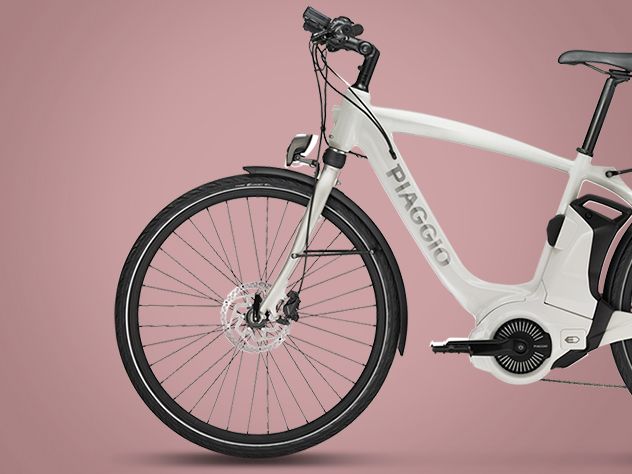 Always connected
A large number of the functions offered by PMP are designed so that the Piaggio Wi-Bike Active can be used like a personal trainer. However, Wi-Bike Active also brings the aspect of "community": at the conclusion of every session or journey, you can choose to share all the data generated with your friends or training companions via the main social networks.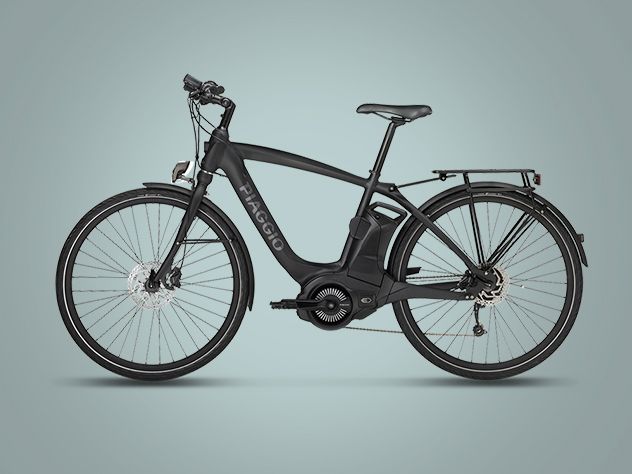 New trends
Freedom and ease of getting around. These are the key concepts behind the Piaggio Wi-Bike Active project, a pedal-assisted bike designed to meet the most demanding requirements when it comes to getting around.
At its heart is the electric motor, discreetly positioned between the pedals axle so as to maintain the aesthetics of the bike. Limited to 250w in order to comply with the regulations governing e-bikes, it delivers speed of up to 28mph (45kph) with PAS.
The battery is located in the area beneath the seat and can be easily removed.
We-Bike Active is the sporty model, with its aluminium frame characterised by the top cross-bar available in two sizes (Men's M and L).
Its PMP (Piaggio Multmedia Platform) technology connects your smartphone to the bike's range of functions via Bluetooth.
Caractéristiques techniques
Manufacturer

Piaggio & C. S.p.A.

Maximum speed

< 28 mph (45kph) with PAS

Assistance levels

Eco, Tour, Power and Walk

Sensors

Integrated: cadence, torque, and accelerometer; External speed sensor
Characteristics

418 Wh (36V - 11,6 Ah), Lithium-ion

Range

65 Miles (105 km) (using Eco mode on favourable terrain conditions)

GSM-GPS

Integrated GSM-GPS module
Instrument panel

Continental retro-lit LCD display

Instrument panel characteristics

Integrated Bluetooth Low Energy (BLE). USB port for smartphone charging. NFC wireless connection between device and display.

Frame

Hydroformed Aluminium AL-6061

Men's sizes

M, L --> 50, 55 cm

Brakes

Shimano hydraulic disc brakes

Tyres

Continental puncture protection, 28" x 1,6"

Tail light

Integrated Supernova E3

Gear shifter and transmission

Shimano Deore 9-speed shifter with chain final drive

Ebike Classification

Class 3