BRILLIANTLY FUNCTIONAL
Built in typical Piaggio tradition, the quality is there. And so is the ridability, especially for the entry-level scooterist.
CITY AND COUNTRY COMFORT
Lightweight and rugged, the large-diameter scooter tires and liquid-cooled engine provide comfort both in the city and in the country - even off road.
ENDLESS STORAGE
Urban practicality for scooters equates to not only a easy city handling, but also a spacious under-seat compartment to store away necessities such as a helmet.
EASY RIDING, ENDLESS MPG
Entry level, and ready for the long haul with high mpg. Welcoming riders to the world of scooters happens with ease.
Piaggio Typhoon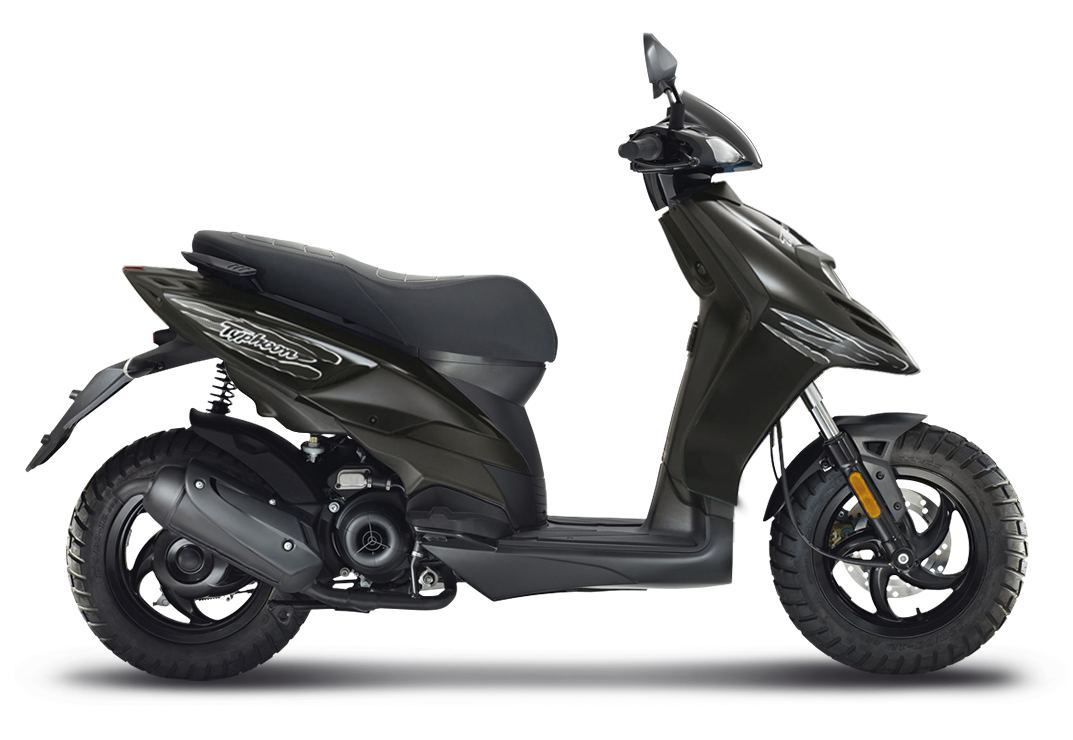 Discover
Typhoon 50
MSRP: $ 2,645
*MSRP excludes destination & vehicle preparation charges.